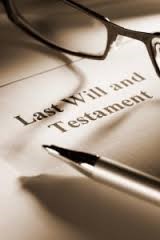 At Kieran Mulcahy Solicitors we offer advice on the drafting of Wills and we assist with Succession Planning and Management and with Trusts.
We provide comprehensive support to personal representatives through all of the stages involved in making an application for a Grant of Probate. Where no Will has been made we provide all of the necessary relevant advices to assist our clients.
Our clients can always be assured that we take all instructions for the making of Wills in a sensitive and confidential manner.
We also provide advises in relation to disputes and testamentary capacity issues. We fully assist with the tax aspects of Succession Planning, Wills and Estates also.
We deal with all relevant Probate matters for our clients.
'If you might like to make a Will or to receive advice in relation to Succession or Estates Law, please kindly leave a message below.'