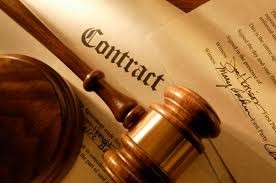 At Kieran Mulcahy Solicitors we provide extensive expertise in the area of Contract Law. We deal with all types of Agreements and breaches of Agreements.
We have considerable proven experience in dealing with Franchises and Breach of Contract, Express and Implied Terms of Contracts, Exclusion Clauses, Mistake, Misrepresentation, Termination Clauses, Non-compete Clauses, Confidentiality Clauses, Sale of Goods and Supply of Services Acts, Consumer Protection Act 2007, EU Consumer Regulations, Unfair Consumer Practices Directive,  Revocation of Contracts and Terms of Contracts, Damages and Penalties and all other aspects of Contract Law.
If you might have any Contract Law issues please kindly contact Kieran Mulcahy Solicitors and we will be delighted to assist you.