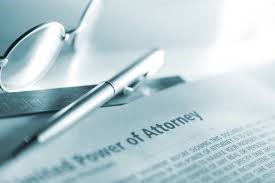 An Enduring Power of Attorney enables you to choose a person (called an "Attorney") to manage your property and affairs in the event of your becoming mentally incapable of doing so. You may choose one Attorney or more than one Attorney and you may limit their power to manage your affairs and property or you may give the Attorney/s full power in those regards.
You may authorise the Attorney(s) to take certain personal care decisions on your behalf
You must give notice of the execution of the enduring power as soon as practicable to at least two persons.
At Kieran Mulcahy Solicitors we have assisted many clients with advising upon and creating Enduring Powers of Attorneys.
We also assist with applying to the High Court for the Enduring Power to be registered where necessary to give effect to its powers.
If you might wish to discuss having an Enduring Power of Attorney drafted for you or if you may have any queries in relation to an Enduring Power of Attorney please kindly contact Kieran Mulcahy Solicitors and we will be happy to discuss any matter with you.