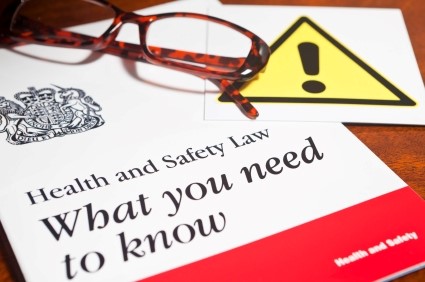 At Kieran Mulcahy Solicitors we provide detailed advices and we draft all relevant documentation in the area of Health and Safety Law.
The main legislation providing for the health and safety of people in the workplace is the Safety, Health and Welfare at Work Act 2005. This Act consolidates and updates the provisions of the Safety, Health and Welfare Act 1989. It applies to all employers, employees (including fixed-term and temporary employees) and self-employed people in their workplaces.
Almost all of the specific Health and Safety Laws which apply generally to all employments are contained in the Safety Health and Welfare at Work (General Application) Regulations 2007.
Under Section 8 of the Act the employer has a duty to ensure the employees' safety, health and welfare at work in so far as is reasonably practicable.
Under Section 13 of the Act employee's duties are set out.
Risk assessment and Safety Statement
Under the Safety, Health and Welfare at Work Act 2005 every employer is required to carry out a risk assessment for the workplace which should identify any hazards present in the workplace, assess the risks arising from such hazards and identify the steps to be taken to deal with any risks.
The employer must also prepare a Safety Statement which is based on the risk assessment.
Kieran Mulcahy Solicitors has assisted clients in the above matters to ensure the client's compliance with all of the client's obligations in relation to Health and Safety Law, risk assessments and Safety Statements.
Kieran Mulcahy Solicitors also advises in relation to workplace bullying and harrassment and Health and Safety Leave, protective equipment and appropriate safeguards in the workplace.
Kieran Mulcahy Solicitors advises clients of The Code of Practice for Employers and Employees on the prevention and resolution of bullying at work.
The Employment Equality Acts 1998-2011 places obligations on all employers to prevent Harassment in the workplace. Kieran Mulcahy Solicitors provides full assistance with claims to the Equality Tribunal in relation to Harrassment in the workplace.
If you might require advice or assistance in respect of any aspect of Health and Safety Law, Risk Assessments or Safety Statements or if you consider that you may have a matter concerning bullying or harassment in the workplace please kindly contact Kieran Mulcahy Solicitors and we will be delighted to assist you.