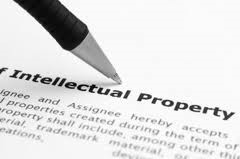 At Kieran Mulcahy Solicitors we advise comprehensively of the laws pertaining to Intellectual Property Law and Copyright Law. We also advise and act with regard to Trade marks and Patents Law and the registration applicable to same.
Copyright Law in Ireland is governed by the Copyright and Related Rights Act 2000.
The civil remedies available for infringement of copyright are supported by a range of penalties for criminal offences in relation to copyright and related rights. The copyright holder may now take actions against infringements of copyright which will allow for the delivery up of infringing copies or the seizure of same.
Sections 249 to 263 of the Copyright and Related Rights Act 2000 allows for the reference of disputes between licensees and licensing bodies to the Controller of Patents, Designs and Trade Marks.
We also have significant experience of advising and successfully assisting clients with Trademarks and Patents registrations. We have advised in relation to the Trade Marks Act 1996.
We have also worked closely with the Irish Patent Office in relation to our clients' applications and achieved the protections which our clients have sought in the appropriate territories.
If you might wish to discuss any Intellectual Property Law, Copyright Law, Trade marks or Patents Law matters or applications please kindly contact Kieran Mulcahy Solicitors.